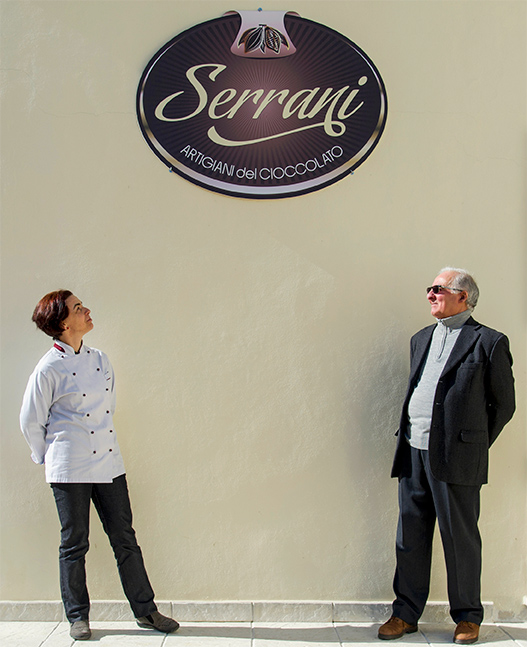 Everything was born on October 25, 1948 when John and Candida Serrani start enthusiastically with the eldest son Carlo, a shop for the sale of foodstuffs.
Over the years, Charles and his brother Alfio do grow the business from simple emporium of the country into a wholesale distribution of food products throughout the region with the creation of many private label products.
In '70s the activity of Serrani brothers becomes larger with the construction of a new facility in an industrial area, thus developing the already thriving distribution of food products.
The new settlement gives even more and more momentum to entrepreneurial initiative so that by short it is purchased the first plant for the roasting and packing coffee.
So a new adventure begins.It will bring the Serrani company in the early '90s to focus its resources in the espresso coffee market with the continuous achievement of numerous commercial successes thanks to the commitment and constant level of quality offered to customers.
The unstoppable passion for creating quality products pushes Charles Serrani along with Oana Enache to start a workshop of chocolate.It Begins the production of more and more numerous valuable products created with special processes ranging from tablets to dragees, spreadable creams, pralines, crispys, nougats, to Ester Choocolate Eggs.These sweety products of high quality are the result of a passionate work, selection, control and desire to excite. The taste makes the difference, the unmistakable scent of nature is found in countless specialties with dried fruit, honey, cereals etc .. The continuous search for matching delicacies and chocolate leads to create a line of pralines locally inspired: chocolate with Vino nobile di Montefalco and sweet wine called "passito" , and with craft beer.
The laboratory is always oriented to the future, fueled by a great passion towards the chocolate and the search for the details.
Creativity has no end. The craft Chocolate Serrani now has more than 180 different brand products, and numerous other specialties produced for third parties.